Use the map to pinpoint your location in our service area. Our current delivery range covers all of Denver proper, as well as several counties outside of the city. Some of our additional service areas include Westminster, Aurora, Northfield, Brighton, and Centennial.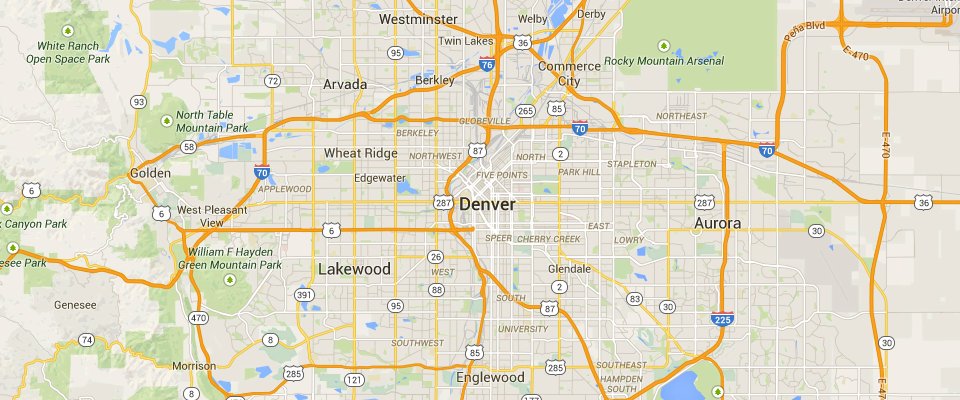 If you are unsure if we can deliver to your location, call us up and one of our customer support members will check your address for you. If we can deliver to your address you can go ahead and proceed to order one of our dumpster rentals in Denver!
Don't be afraid to contact Denver Dumpster Rental!